American cost of living peaked in June 1920, then declined for 12 consecutive months. It wouldn't surpass its June 1920 peak for more than a quarter century, until November 1946 in the wake of the post-WWII economic boom.
In December 1920, this deflation was leading to such anecdotes as this one, relayed in the New York Times:
There is her mink coat, for which she paid $4,000 only a year ago. The furrier was haughty then when she had mildly asked whether that price wasn't a bit elevated and had almost refused to wait on her. He had practically accused her of ingratitude in not realizing that he was doing her a favor to let her buy the garment at all, and she had really feared he was going to take her name off his books. Now she had seen the absolute duplicate at $2,400 and the salesman had showed a willingness to bargain at that! Could any woman be expected to keep her disposition after such experience?
In theory, the more money that circulates in an economic system, the less each individual dollar would be worth — leading to inflation. So when tons of money is pumped into the economy, inflation should skyrocket. Yet despite the $2.2 trillion CARES Act enacted in March and last Sunday's $900 billion stimulus package pumping absurd amounts of money into the economy, the inflation rate throughout 2020 has actually remained stunningly low. In November, the year-over-year inflation rate was only 1.17%, which is actually lower than at almost any other point during the past three years.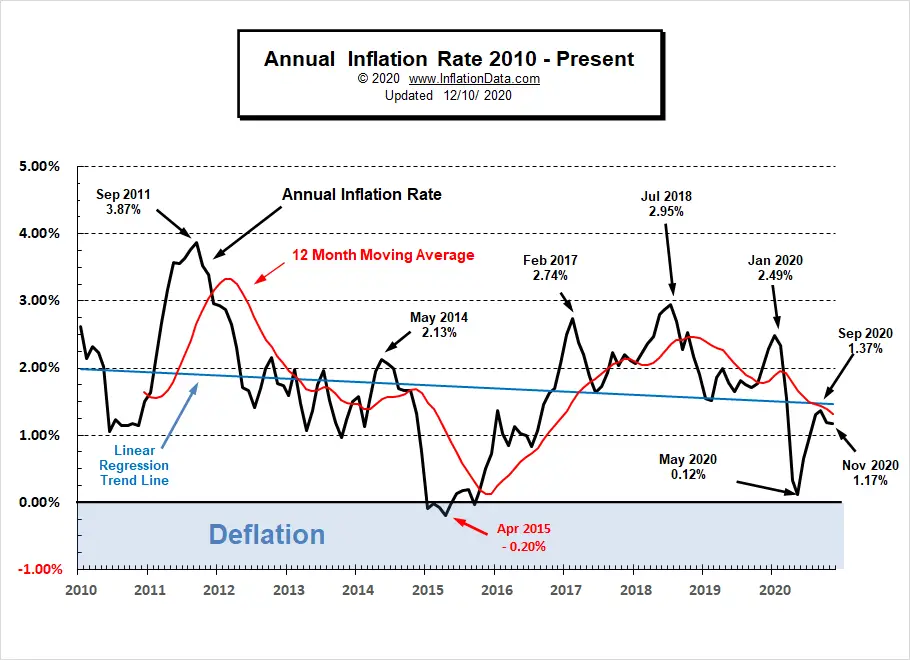 The Low Cost of Living
Published: Sunday, December 26, 2020