When the Metropolitan Museum of Art's director was asked in 1919 what was the museum's "one great treasure among many," he answered the Estruscean bronze chariot.
[It is] the only complete one in the world. It is a magnificent triumphal affair and was found in the tomb of the hero who once rode proudly in it through the streets of ancient Rome.
The story of the chariot's discovery is more interesting still, though not mentioned in the 1919 article.
An Italian farmer named Isidoro Vannozzi was digging a wine cellar when he accidentally came across the item in 1902. Vannozzi only earned about $6,000 in today's money for selling the chariot he found, even though it was ultimately sold for $1.7 million in today's money. (And likely actually worth far more than that by now, were it ever to be sold again, given the skyrocketing prices for both art and antiques in the 117 years since then.)
After a series of sales, it finally came to the Met in 1903 — six years before a 1909 Italian law forbade the export of culturally significant Italian relics.
A century later, the museum still possesses the chariot. Photos are in the public domain: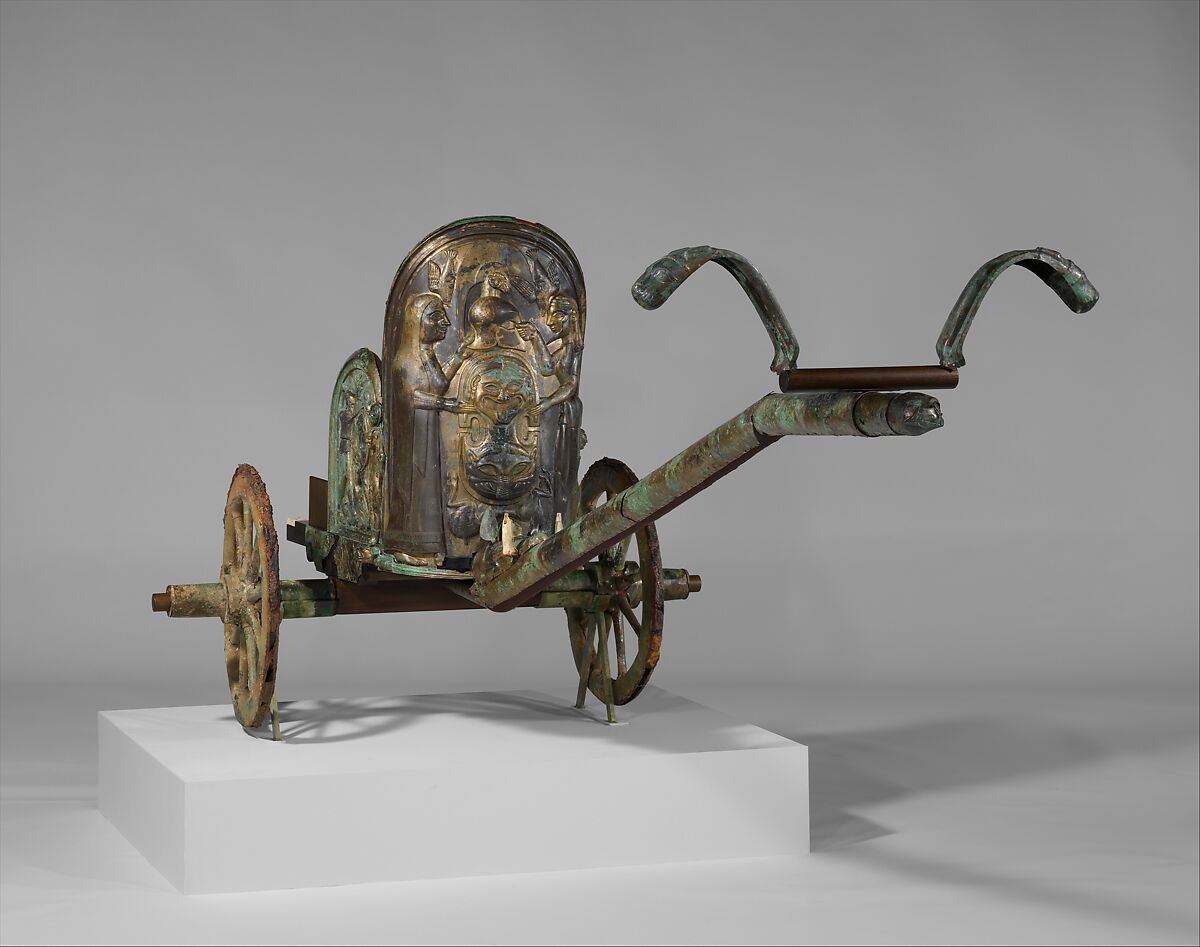 Metropolitan Museum's Rarest Treasures: Fewer Than Fifty Are Marked With Double Stars on the New List
Published: Sunday, November 2, 1919